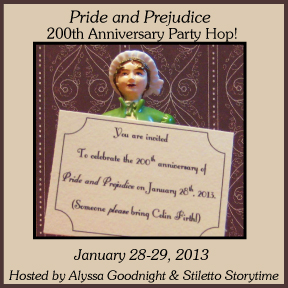 I was very young when I watched my very first Pride and Prejudice movie.  It was the 1940 version with Greer Garson and Laurence Olivier. It was the first time I fell in love with a story. The clothes and characters captivated me and since then I have been a fan of romance For a long time this was my favorite movie.
It wasn't years later that I finally read the book and realized that the movie I loved didn't hold a candle to the feelings I got from reading Jane Austen's words.
The the 1995 BBC mini series came out and Oh My Goodness!! I still remember sitting in the living room one Saturday with my family and watching this from start to finish. Jennifer Ehle was the perfect Elizabeth and Colin Firth stole my heart as Mr. Darcy.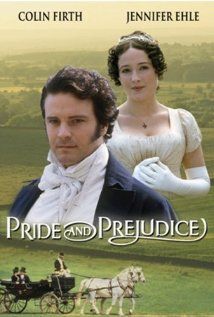 When the 2005 adaptation came out I was able to enjoy it while snuggled up next to my own Mr. Darcy. Even though my favorite is still the 1995 version I thought they did a wonderful job on this movie. It is one I enjoy re-watching over and over again.
It is hard for me to believe that something so wonderful and lovely has been around for 200 years! Even now with so many people out there enjoying this beautifully written story by Jane Austen I know there are even more that have yet to read this book.
If you have a Kindle or a Kindle app then you can enjoy reading Pride and Prejudice
for free (I am not sure how long this sale will last so snatch it up today!)!
If you don't have a Kindle, never fear! I am giving away a copy of Pride and Prejudice By Jane Austen to two winners! This is open to wherever The Book Depository ships to.
Giveaway:
Thank you so much for stopping by today and helping me celebrate the anniversary of one of the greatest classics ever written!